Sidetrack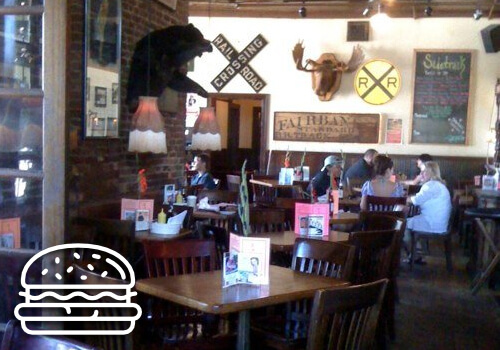 Sidetrack is a really reliable place for Ann Arbor Party Buses customers in the Augusta Township area to grab a yummy burger in a very cool pub atmosphere. This is beyond dive bar food for sure! We're talking about pulled pork sandwiches, delicious hand-cut sweet potato fries, and a huge list of beers that will impress even the most jaded beer drinker. The menu is really great, giving you options for the vegetarians, vegans, gluten-free crowd, and all. This is a really modern spot with great televisions and even free wi-fi, and you'll find that the best nights to come in are on Thursdays, Fridays, and Saturdays, or frankly any time at happy hour! There's outdoor seating that you'll definitely want to take advantage of when the weather is warm enough for it. This place is excellent for groups but it's not all that family friendly or ideal for groups with kids. They're open til 2am every single night, making it the best late night destination! You cannot beat the casual vibe and you'll certainly appreciate the friendly service. A very classy yet relaxed place to spend the evening with your Ann Arbor Party Buses group. You can visit this one in Depot Town Ypsilanti at 56 E Cross St, Ypsilanti, MI 48198 and reach them at phone number (734) 483-1035.
The Wurst Bar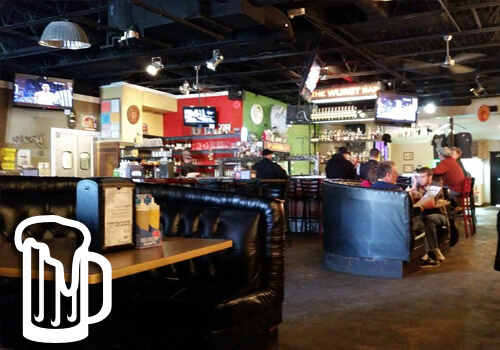 When you tell your friends that you went to "The Wurst Bar" last night, they won't believe how much you loved it! Of course the name of it is a play on words having to do with the delicious bratwurst that they serve there, and that's definitely what we'd recommend most highly to you should you decide to stop in.The hamburgers are also particularly delicious, very juicy and just perfectly cooked, with all the high quality toppings that you'd expect. The rattlesnake chorizo with sweet onions will surely please you too. We're big fans of it. We've also got to mention the sweet potato tots with cinnamon marshmallow fluff sauce! Oh, my, that is a tough one to resist! And frankly, well worth breaking your diet for! There is of course a full bar here so you can get all your favorite cocktails as well as beer and wine, and there are televisions for the sports lovers as well as free wi-fi for the web surfers. The ambiance has been described as hipster and we mean that in only the best way possible! There's more than enough room for even your largest Ann Arbor Party Buses groups here and they do accept credit cards. This one's found at 705 W Cross St, Ypsilanti, MI 48197 and call them up at phone number (734) 485-6720.
Bone Heads Bar-B-Que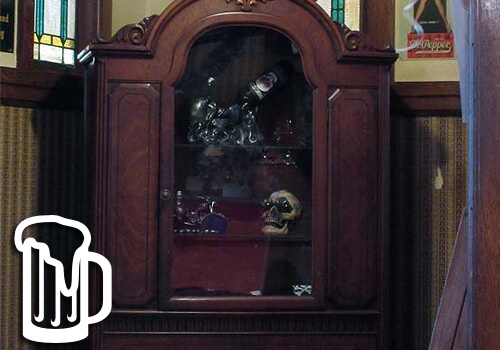 Barbecue lovers traveling with Ann Arbor Party Buses in Augusta Township find themselves at Bone Heads Bar-B-Que quite often! And no wonder. Not only is the food delicious but the service is the old fashioned kind that is all too hard to find nowadays. They've got a cozy bar to sit at and even a Keno machine in case you want to have a little fun and try to win some cash! You never know! You might just get lucky. In terms of the food, the barbecued chicken dinner is our usual go-to item, and we've been known to go wild over their brisket! The mashed redskins with garlic are absolutely delicious and we're very happy with their flavorful baked beans too! The pickle chips are an ideal starter a far as we're concerned! They're not open super late here, just til 8 on Sundays, closed Mondays, til 9 Tue-Thu, and til 10 Fri-Sat. Still, you'll find that this is a great dinner-and-drinks spot for even large limo groups and it's a nice spot to watch the game too! You'll want to dress casual and just relax the night away with all your good friends. We can't think of a better place to let your hair down and unwind after a long work week. Find this one at 10256 Willis Rd, Willis, MI 48191 and give them a call at phone number (734) 461-9250.