Ashley's Pub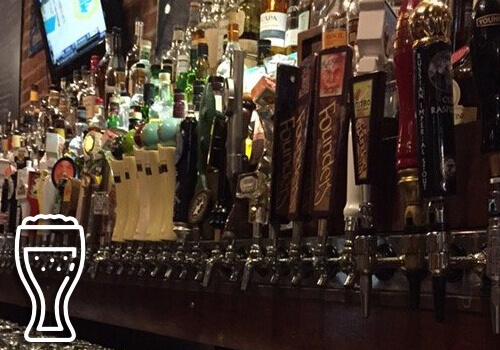 The Ann Arbor Party Buses crew has been personally going to Ashley's Pub for many years now, both here in the Barton Hills/Ann Arbor area and at the location in Westland. They are both the most comfortable place that you could ever spend an evening with good friends. We love the fact that they have one of the largest beer selections in Michigan, with something like 200 beers from all over the world! In keeping with that, you can actually take the "world beer tour" and earn points toward some serious swag while you enjoy those brewskis, and they offer up a similar program for their excellent whiskies. Despite that amazing array of drinks, it's not all about the alcohol here. They also have an insanely mouthwatering menu that you'll go crazy over. It all begins with their famous Belgian steamed mussels available in three different flavors. Mmm! They have all your classic pub favorites too, like fish and chips or maybe some pizza, or perhaps some steak and shrimp! Even the simple baked potatoes are just too delish here. And we're in love with their deep fried app baskets. You'll be able to find this classic spot in Downtown Ann Arbor at 338 S State St, Ann Arbor, MI 48104 and call them up at phone number (734) 996-9191.
Vinology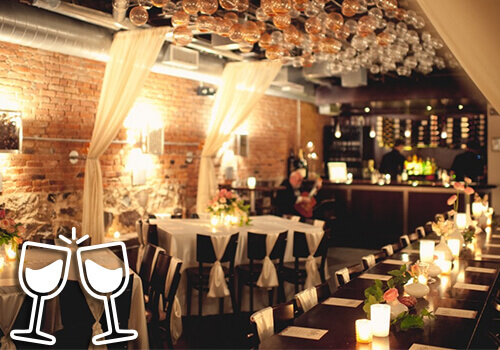 Vinology is one of Ann Arbor Party Buses's favorite restaurants and wine bars in the Barton Hills area and we think that our customers would do very well to check it out when they're around here with us. The menu represents flavors from all over the world, including yummy French dishes, tantalizing Italian specialties, and even traditional American favorites. Their tapas and small plates offerings are just ideal to pair with their wonderful wines, and you'll certainly enjoy yourself here whether you're just doing a little wine tasting or unabashedly guzzling! After all, you ARE on a party bus! We think they'll understand. ;-) Their wine flights are fabulous for tasting and you'll love the fact that you get a bottle to take home with certain dining packages. This is a dressy spot, so you'll want to look your best. Plenty of room for groups and even great happy hour prices to save you some dough. No TVs here, but free wi-fi is a yes. There's a full bar beyond just the wine, and the best nights to come in are Thursday, Friday, and Saturday. Best time to come in? Definitely the dinner hour. This one's located in Downtown Ann Arbor at 110 S Main St, Ann Arbor, MI 48104 and you can call them at phone number (734) 222-9841.
Casey's Tavern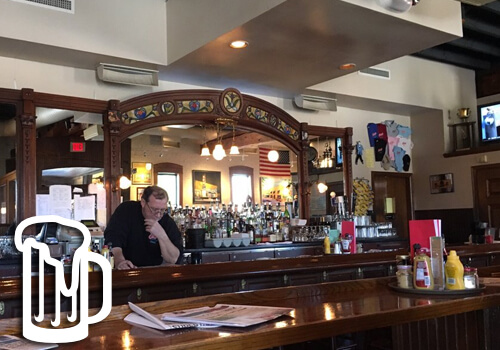 One of our favorite taverns in the Barton Hills area is Casey's, and we just find that this is such a cozy spot to dine and drink and live it up with good friends! And really, isn't that what your Ann Arbor Party Buses trips are all about? There are a whole lot of unique items here for you to choose from, including one of our favorites, the meatless joe. That features various lentils and beans on cheddar cornbread... just reading that makes our mouths water! We're big lovers of their onion rings and fries, and it's hard to choose which one to have, so we usually get a little of both! The fish and chips are super wonderful here, very highly recommended. Even just the simple hamburgers are so good and tasty here, cooked to perfection and so juicy and flavorful inside. The best nights to come in with your Ann Arbor Party Buses group would have to be Tuesday, Wednesday, and Thursday when it's not too crowded and yet not too dead, and you'll enjoy watching the game any night of the week or just popping in to take advantage of their happy hour prices. What more can we say about this one? It's truly one of our faves. Find it at 304 Depot St, Ann Arbor, MI 48104 and reach them at phone number (734) 665-6775.