Mangiamo Italian Grill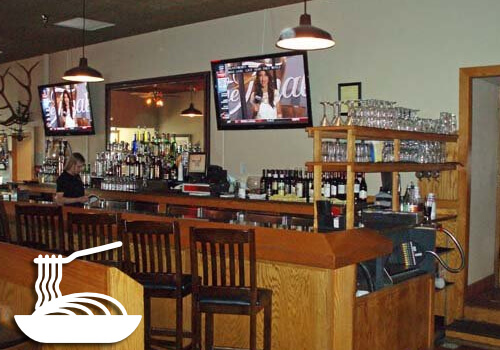 Ann Arbor Party Buses customers in the Bridgewater Township area who are craving a great Italian meal in a cool sports bar atmosphere are in luck! They can find just that at Mangiamo Italian Grill. They've actually got two sides to this place, and an entrance for each. On one side you'll find the classy restaurant area and on the other you'll find the laid back sports bar. It's the best of both worlds and we couldn't love it more. They are well known for their deep dish pizza and that's definitely one of the things that we'd recommend most highly to you, but there are a ton of other things that make great choices here as well! If you're apt to skip over anything on the menu, don't. Come back time and time again to try them all. You'll be really glad that you did. Watching the game in the bar area is an absolute blast, and you'll love sipping the most flavorful cocktails that are good and strong and well worth your money. There's good music here too though there's no place to really dance. There is a lot of room for groups and it's family friendly in the daytime. They happily accept reservations too, so call ahead for your group! Located at 107 W Michigan Ave, Saline, MI 48176 and you can call them up at phone number (734) 429-0060.
Frank's Place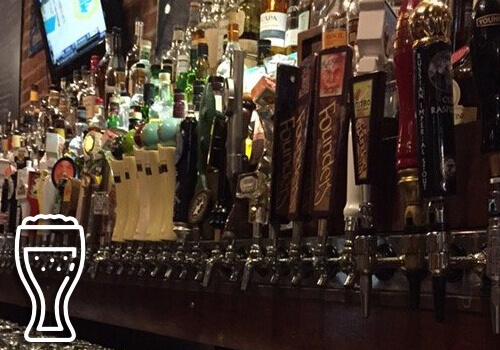 Another one of our favorite pizza places in the Bridgewater Township area is Frank's Place. They keep it simple here, it's just a casual sit-down type of place where you and your Ann Arbor Party Buses group can come in and enjoy a great slice for lunch! They offer outdoor seating when the weather is warm enough for it and it's definitely nice to sit outside and soak up some sun while you fawn over an amazing looking pizza that's loaded with so many fresh toppings. We love the fresh basil on the pizza. Just so delicious, adding a great deal of flavor. You'll even have plenty of leftovers to bring on the party bus if you so choose! The only possibly downside here is that they do not serve alcohol. That's why we recommend this one more for lunch than dinner, as you'll probably be wanting to grab a drink or two during the dinner hour when you're traveling on a party bus! Or maybe not, since you've got a fully stocked cooler on the bus. It's your call! Beyond just the pizza, be sure to try the Sicilian cheese bread, the grilled fish sandwiches, the burgers, and the whole wheat wraps. It's all delish! You can find this one at 104 E Main St, Manchester, MI 48158 and you can reach them at phone number (734) 428-8003.
Dan's Downtown Tavern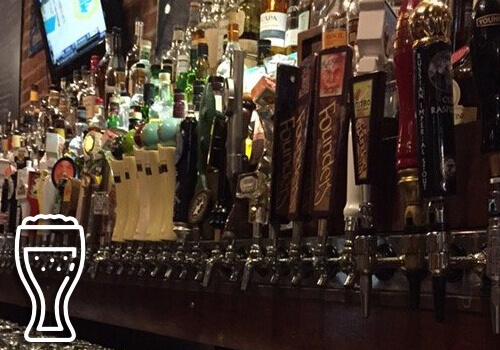 This is a great dive that is well worth your time when you're in the Bridgewater Township area with Ann Arbor Party Buses! We love that old fashioned sign outside (and by old fashioned, we're talking late '80s/early '90s, which is more of a throwback than you might realize!). That neon wrapped around the sign just really takes us back. We're big fans of the burgers here and you'll love the delicious French fries that come along with them. They've got all your bar fare favorites here, and you really can't go wrong with any item on the menu. Let's not forget to mention the sweet potato fries! So good. The chips are fantastic too, homemade and just so tasty!There are TVs all over the place so you won't have to miss a single moment of the big game. There's no outdoor seating here but who would ever want to escape that cozy ambiance that they've got indoors? They're open until 10:30 on Sundays, until 12 through the week, and until 1:30am on Fridays and Saturdays. Not quite late enough to earn our "late-night favorite" designation, but late enough that we can appreciate it! The location is 103 E Michigan Ave, Saline, MI 48176 and you can call them up at phone number (734) 429-3159.