Red Brick Kitchen & Bar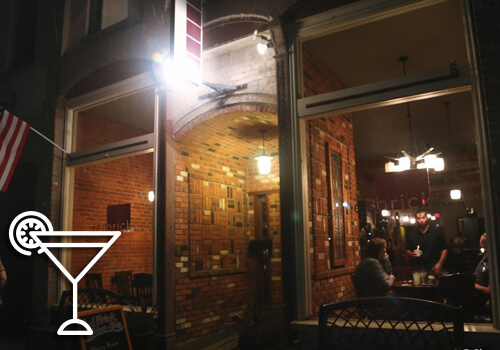 Red Brick Kitchen & Bar is a great option when you're traveling out here in Dexter with Ann Arbor Party Buses. The restaurant is just so pleasing and we love the small and cozy bar area where you can sip cocktails and let the stresses of the work week just drain right out of you. They've got wonderful appetizers here including portabella mushrooms that we're always going crazy over! We're really big lovers of the sirloin with blue cheese and caramelized onions, and that's definitely something that we would recommend very highly to you.The veal parmigiana is sensational as well and the Cuban sandwiches cannot be overlooked! Pair that with the sweet potato fries and you're good to go! You'll enjoy the televisions that are scattered around so that you can get a good view of the game while you're there, and if you're there when the summer sun is pumping out the heat, you just might want to escape to the patio where you can soak up some of it! We mentioned the bar area, and we'll just go ahead and confirm that that's a full bar for your total enjoyment! Plenty of space for groups and family friendly too. You can find this one at 8093 Main St, Dexter, MI 48130 and you can call them up at phone number (734) 424-0420.
Aubree's Pizzeria & Grill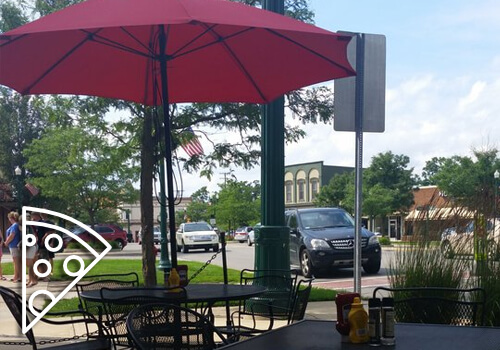 Aubree's is a newer addition to the Dexter area and it's a place that Ann Arbor Party Buses customers have really enjoyed checking out. We like the remodeling that's been done between the change in ownership, including the redesigned bar that is very comfortable and inviting. The pizza is very good here with fabulous crust and high quality cheeses and toppings. We recommend the pepperoni deep dish! A nice Greek salad alongside that with their own Greek dressing is a very nice touch. Their tacos are delish too. We like the fact that they offer a private room for parties, meetings, or whatever type of party bus get-together you're planning! They have all the perks that you require here, including TVs for sports, wi-fi that's absolutely free and easy to connect to, a full bar for all your drinking needs, casual ambiance and attire so you don't necessarily have to be dressed to the nines, and more than enough room for groups, which of course is an essential factor when you are traveling with a limo bus group. They also accept credit cards, which we know is important to a great deal of our passengers. This one can be found at 8031 Main St, Dexter, MI 48130 and you can call them at phone number (734) 424-1400.
Terry B's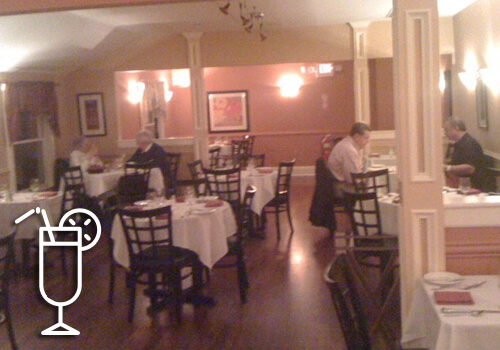 Many of our Ann Arbor Party Buses customers in the Dexter area have remarked that this is one of the best restaurants in the entire Ann Arbor and Dexter area, and we think that says a lot! It's an excellent spot to celebrate all your special occasions, anniversaries, and birthdays, and they always give you the greatest service no matter what you're there for, whether a huge party or a small low-key lunch. A little pricey? Yes, but well worth it. The menu is really extensive and there's very literally something for everybody (and then some!). The white fish with risotto is one of our favorite dinner options and we also enjoy the corn and seafood chowder. The roasted duck sausage is a delectable choice and we can't get enough of their organic Amish chicken or the sesame and wasabi crusted ahi tuna. The steak and eggs appetizer is the perfect starter, if you ask us! We love the flourless chocolate cake for dessert. There is a full bar of course and TVs for the sports watchers out there as well. If you're there when the weather is warm and you want to live it up under the stars, check out the outdoor deck! This one's located at 7954 Ann Arbor St, Dexter, MI 48130 and their phone number is (734) 426-3727.