The Dexter Pub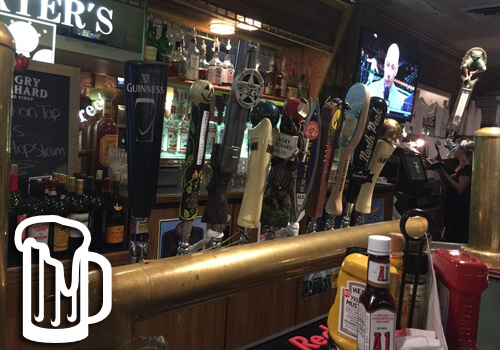 Dexter Pub has always been a favorite of our Ann Arbor Party Buses customers traveling in the Lima Township area, and we think that you'll really enjoy it if you choose to check it out when you're on the road with us. We're huge fans of their delicious salads served with all the hearty toppings you could ever desire and fresh delicious dressings too. The sirloin steak salad is our absolute top favorite! Their hamburgers are absolutely delicious too, very juicy and flavorful but not too thick. We like it that way! Their classic reubens are really a great choice too and we're hooked on their spinach artichoke dip. The turkey burgers are something that we'd be remiss if we didn't mention. We've also got to let you know that the service is so friendly that you'll just feel right at home. It's the kind of old fashioned service that's just too hard to find nowadays! There's of course a full bar here, being a pub, and they've even got TVs and free wi-fi. Best times to come in are lunch, dinner, and late night! Very highly recommended. You can locate this Lima Township favorite at 8114 Main St, Dexter, MI 48130 and you can call them up at phone number (734) 426-1234.
Chelsea Grill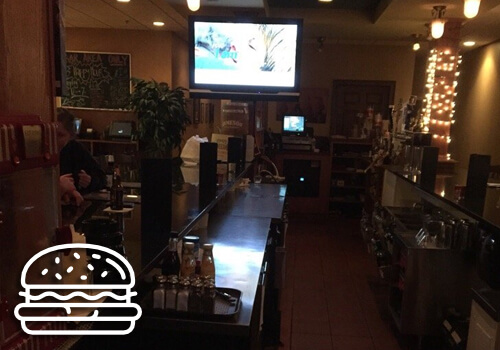 Chelsea Grill is really a must-visit when you are out here with Ann Arbor Party Buses in the Lima Township area. It's a cozy American style place that's spacious and inviting, with a pleasant bar area and a nice variety of drinks to choose from, including an impressive beer selection. Don't let the outside of this place fool you! It looks a lot like a dime-a-dozen Coney Island, but in reality it's a very special lunch spot that's unique in its own right. We'd recommend starting off with a nice crisp salad which they pile high with all the freshest toppings. Perhaps the Julie salad, which is fave of ours. The soups are always a good choice too, especially the beef vegetable barley. There's a nice array of sandwiches to choose from, including a Cubano that's good and spicy. Everything here seems to be freshly homemade except for the french fries, and we'll give them that since everything else is so fantastic! (And the fries, for that matter, aren't bad at all!) Great coffee and tea here as well. We're beyond impressed with it all! This Lima Township fave is located at 1120 S Main St, Chelsea, MI 48118 and you can call them up at phone number (734) 475-7714.
The Alley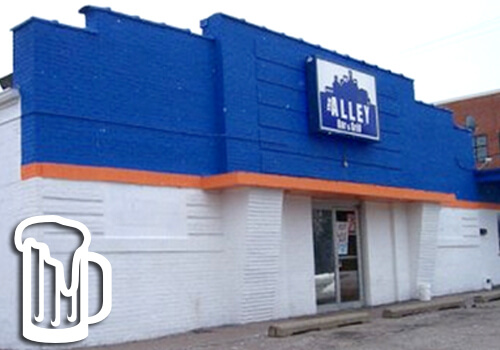 For a great burger and beer at a very cozy pub, be sure to check out The Alley during your Ann Arbor Party Buses trip. This is a cool dive bar type of atmosphere and it's very lively on the weekends when you're looking for an energy pick-me-up after a long tiring work week. The beer is very cheap here so you can get a good buzz going without having to spend an arm and a leg. We're talking about buck fifty beer specials! Can't get cheaper than that. The TVs are good and large for the sports fans out there, and those who aren't so into sports but still want to keep busy will enjoy playing video poker or maybe competing in a little trivia. They've got a couple of pool tables here too, and free popcorn to keep your tastebuds busy and thirsty! They had bull riding in the past and then didn't for a time, but you'll be happy to know that it's back in case you want to get a little buck wild! The wings are excellent and we love it when they have steak night. Their sandwiches an salads are also really good. This Lima Township favorite is found at 2830 Baker Rd, Dexter, MI 48130 and you can reach them at phone number (734) 426-4707.