Inverness Inn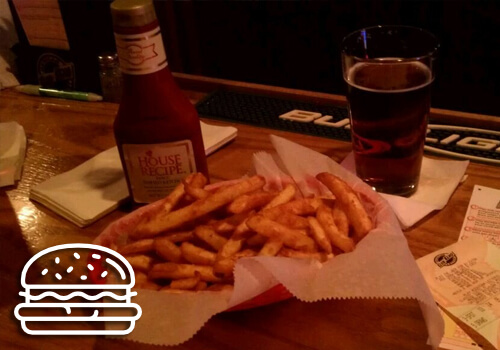 Have you ever had the pleasure of visiting Inverness Inn, right here in the Lyndon Township area? If not, you might want to check it out when you are enjoying your upcoming trip with Ann Arbor Party Buses in this area. This is a great little American establishment tucked away in this rural area, just a great spot to get some greasy spoon type food and enjoy a night away from it all with your good buddies. What we'd recommend on the menu would have to be the pizzas, which are nicely made and very tasty and flavorful, and we love all the greasy deep fried items too like fish and chicken, as well as the fresher and healthier choices like the salads and soups. As far as entertainment goes, they've got you covered with a mixture of live music and karaoke nights. It's always a blast to watch the locals get buzzed and go up and butcher the classic hits! And now and then you see someone go up who clearly should have been a star. Always something special going on here, and very friendly service. This Lyndon Township area fave can be found at 13996 N Territorial Rd, Gregory, MI 48137 and you can reach them at phone number (734) 475-1515.
Dam Site Inn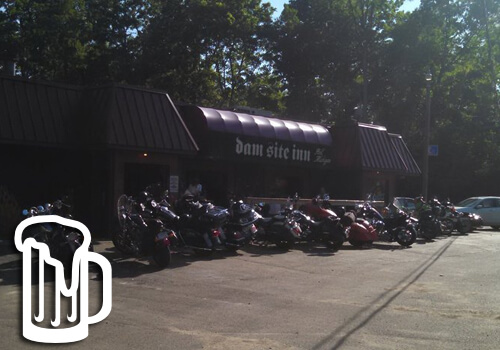 Somewhere between Lyndon and Hell is where you'll find Dam Site Inn, and this is one of the kitschy places in the Hell, Michigan area where there are flames on everything and the devil is comin' to get ya! You can chase away those fires of hell with a nice cold pint of beer and rock the night away with their juke box that's filled with all the hits. This biker bar type of ambiance is just what the doctor (or the devil!) ordered when you're out here, cruising around, looking for a laid back and relaxing place to grab a few drinks and a quick bite to eat. You'll enjoy yukking it up with the locals and finding out the stories behind the history of the establishment. The bartenders are always very friendly and not devilish at all! ;-) They've often got great live music going on here too, which is a real treat after you disembark from the bus, in search of some excellent entertainment. Yummy sandwiches, wings, etc., all your favorite bar fare! This is definitely a Hell, MI favorite of ours and we know that our Ann Arbor Party Buses customers will love it too! Find this Lyndon and Hell favorite at 4045 Patterson Lake Rd, Hell, MI 48169 and call them for more info at phone number (734) 878-9300.
Arctic Breakaway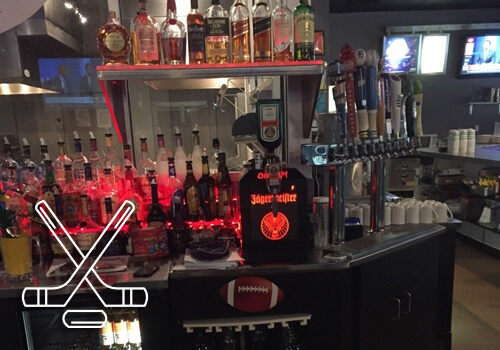 We love the name Arctic Breakaway because it reminds us of some of the places we've visited in our trips to Lake Tahoe, but in this case you don't have to leave the comfort of Michigan to enjoy that breakaway! This is a cool American spot that has a lot to offer, including firehouse wings and delicious pasta. We've got to mention their sweet potato chips with spicy remoulade too, we just love them! Many have said that this is the best sports bar in this part of Ann Arbor Party Buses's service area, and we'd be highly inclined to agree. This establishment is right on top of the Arctic Coliseum and you can see all of the arenas from there, which makes it a prime spot for watching hockey and having fun with your friends while you do so. We'd say that the dinner hour is the best time to come in and enjoy yourself here. There's of course a full bar here and they've got both TVs and free wi-fi. Great for groups and also very family friendly, you certainly won't regret making the trip to visit this one. Open til midnight most nights and until 1 on Fri-Sat. This Lyndon and Chelsea fave can be visited at 501 Coliseum Dr, Chelsea, MI 48118 and you can call them at phone number (734) 475-9999.