Big Boy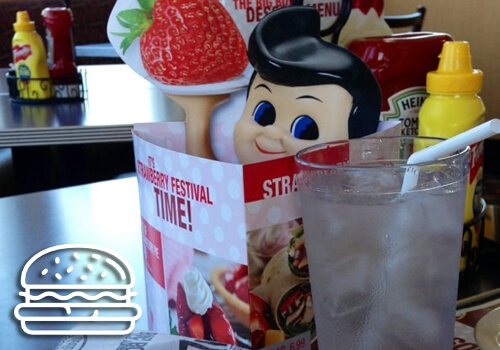 You might not think that Big Boy is too enticing of an option for your upcoming Ann Arbor Party Buses trip in the Milan area, but think again! These restaurants have served our party bus customers very well because they have so much space available and such affordable home style food. That always-fresh soup and salad bar is a super option when you're trying to feed a huge group on a budget. The menu is so large and offers such a wide array of food that there's literally something for everybody in your party bus group and then some. Ann Arbor Party Buses customers really dig it! Of course the classic Big Boys and Slim Jims are excellent choices for those who love a good burger or sandwich, and they have very nice entree choices too, including healthier stir fries, more indulgent fish and chips types of options, and even healthy broiled fish and incredible pastas just loaded with cheese and yummy sauces. The best of all worlds are right here! Absolutely wonderful service and the cozy ambiance that you know so well. You can find this Big Boy location at 1000 Dexter St, Milan, MI 48160 and you can call them at phone number (734) 439-8871.
Fenders Bar & Grill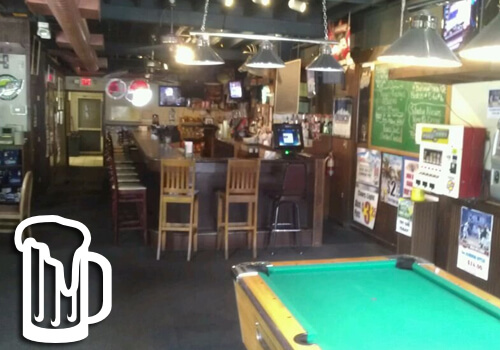 An awesome small town bar that is located in the Milan area for our Ann Arbor Party Buses customers is Fenders Bar & Grill. This is just a great small town dive bar at its very best, just the way you like it, and as you might expect, they are well known for their delicious bar burgers! Juicy, nicely sized, and full of flavor. Watching the big game here is a blast, whether it's a college game, the playoffs, or the Super Bowl. We've even known them to pass out coupons for free drinks during some of the bigger games! Now how often do you a find a place that's willing to do that? Not often, that's for sure. The people who work here are very friendly and accommodating, really putting in work to make sure that you have a great time there with your Ann Arbor Party Buses friends. The location right on the corner of Main and Wabash only makes this a more convenient and essential stop during your Milan trip with us. We think you'll be more than pleased with the overall experience here and we recommend it very highly. You will be able to find it at 20 Wabash St, Milan, MI 48160 and you can give them a call at phone number (734) 439-3474.
Don Juan Mexican Bar & Grill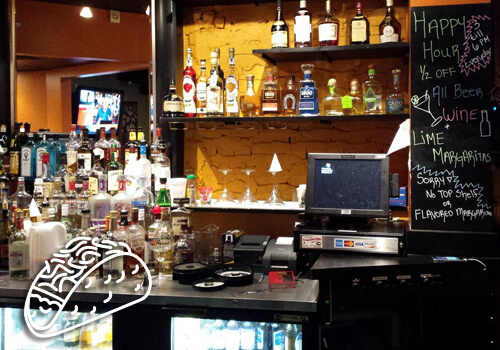 Finally we come to Don Juan Mexican Bar & Grill, one of Ann Arbor Party Buses' absolute top favorites right here in the Milan area for our partygoing Mexican food lovers! If you have enjoyed Los Amigos, you'll be happy to know that they share an owner, and the same quality can be found here at Don Juan. This is one of the more family friendly places on our list of recommendations. The food is traditional and delicious, including some of the very best chile rellenos that you will ever taste, the biggest and best burritos in town, and the cheesiest and most irresistible enchiladas around. We also love the healthy and delicious fajitas and tacos! The fresh margaritas from the full bar are a major perk and they also feature a lot of Mexican beers, wines, and spirits. Happy hour takes place from 3pm-6pm every single day, so you'll always have a chance to get your buzz on without having to empty out that wallet. Great food, great drinks, and great service! One of the newest establishments in the area and making such a big splash already. Definitely one of the best around. At 39 E Main St, Milan, MI 48160 and reachable at phone number (734) 439-7774.