Rusty Bucket Restaurant & Tavern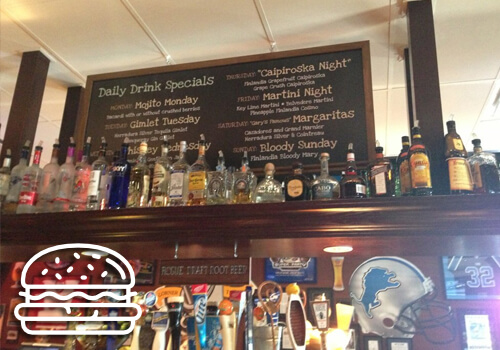 When it comes to a great meal and some good stiff drinks in the Salem Township area, Rusty Bucket Restaurant & Tavern is your spot. Our Ann Arbor Party Buses travelers know that this place is an awesome option and they point their chauffeurs to it all the time. They are the best of two worlds, that of a cozy restaurant and the ideal sports bar. They've got quite a few televisions scattered around so that you can have a good view of the game no matter where you're seated. We are really big fans of all the wraps that they serve here, especially the buffalo chicken wrap! The lobster is absolutely delicious and they've got great tilapia for the seafood lovers too. In terms of the appetizers, the go-to item as far as we're concerned is the deep fried pickles! Oh, so flavorful and delicious! You will love dunking them in some cool ranch or perhaps some blue cheese if that's more your style. They have wonderful outdoor seating here and there's even free wi-fi for those who like to remain connected and not use their data plan. Lots of space here, super casual, and outdoor seating too. Find it at 15400 Sheldon Rd, Northville, MI 48168 and reach them at phone number (734) 254-9699.
Roger Monk's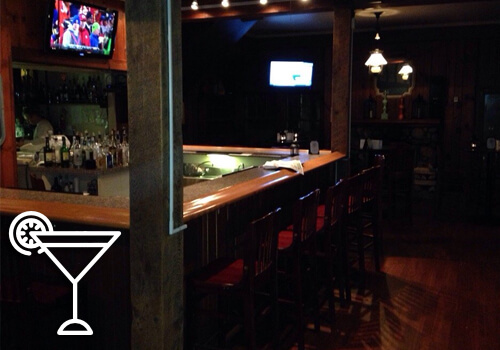 Previously known as Lord Fox, Roger Monk's is an awesome American bar and restaurant that is so conveniently located for our friends and Ann Arbor Party Buses partygoers in the Salem Township area. This is the kind of spot where you will feel more than at home watching the game and downing shot after shot or beer after beer. The pitchers of beer are always flowing for your big Ann Arbor Party Buses groups and it's just always a blast no matter what time of day or night you're there. They've even got a fireplace in the bar area that proves to be a very popular spot to relax and talk, especially during the colder winter months or around the holidays when a fireplace is just music to your ears. In the summer months, the outdoor seating area is a must. Catch some rays and enjoy the breeze. They've really got some of the best bartenders in town here who know how to mix the most perfect classic cocktails as well as more exciting signature and specialty ones. The hours are not too late here... just til 9 on Sundays, til 10 on other nights, and closed entirely on Mondays. Hey, they deserve a night off after such a stellar week. Find this one at 5400 Plymouth Rd, Ann Arbor, MI 48105 and call them at phone number (734) 662-1647.
Lake Street Tavern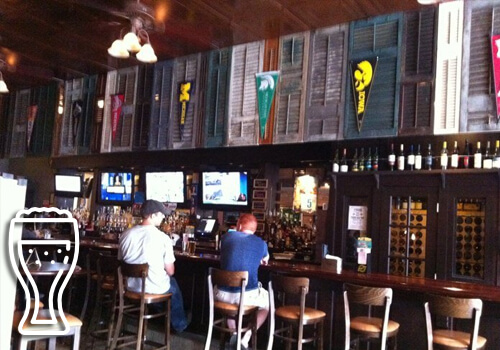 Another sports bar in the Salem Township area that is an essential for all Ann Arbor Party Buses customers is Lake Street Tavern. This is an absolute burger haven and you cannot go wrong with a visit here when you're craving some delicious juicy hamburgers while you watch the big game on television. The bar area has more than enough TVs for your enjoyment and that's not all. Those who love a great view will enjoy the outdoor seating area. People watching is the big attraction there and you'll just love being in the middle of all the action on the strip. The craft brewskis that are offered here will certainly be pleasing to your tastebuds. You'll love noshing on the mushroom soup and the french onion soup is really good too. The fish and chips are yummy and the shrimp po'boy is always an awesome option! The signature item here is the whitehouse salad and it really is fantastic! The hours are pretty good here, open til 11 on Sundays, til 12 Mon-Thu, and til 2 on Fri-Sat. They accept credit cards and there's plenty of room for your groups here. Find this place at 127 E Lake St, South Lyon, MI 48178 and give them a call at phone number (248) 446-8898.