Ashley's Pub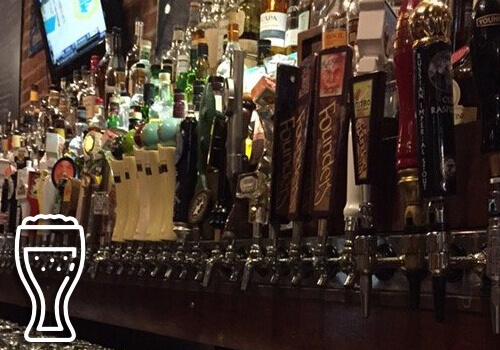 When your Ann Arbor Party Buses travels bring you to the Scio Township area, you simply cannot go wrong with a trip to Ashley's Pub. This is the essential Irish pub in the area, with a cool hipster dive bar type of vibe, and one of the absolute biggest beer selections that we have seen anywhere in Michigan! These beers are from all over the world, including very affordable craft beers that are beyond impressive, and even expensive rare Trappist beers that have the kind of flavor that you've probably never experienced before. That huge array does not just apply to the beers either! It also applies to their ample menu. The list of appetizers is enough to please you and that would be more than enough, but then they offer so many sandwiches, entrees, and steaks, and even yummy pizza and burgers. The truly unbelievable star item of the menu has got to be the steamed Belgian mussels, eaten in the traditional way, using the shells to scoop up the broth after you've eaten the delicious meat. Watching the game here is an absolute blast and you'll love the well stocked juke box too. Find this one at 338 S State St, Ann Arbor, MI 48104 and give them a call at phone number (734) 996-9191.
Jolly Pumpkin Cafe & Brewery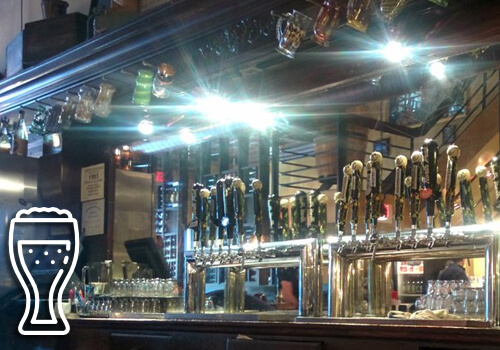 If you are a big fan of Jolly Pumpkin Ales, you will certainly want to head over to their cafe and brewery right here in the Scio Township and Ann Arbor area. Ann Arbor Party Buses customers know that this is an absolutely amazing place to drink and dine, and that's why they ask their professional chauffeurs to take them there all the time. They rotate their beers out on a regular basis, so there's always something new to try and it never gets boring. Keeping it fresh is a rare art form in the restaurant and bar world, and they have certainly mastered it here. The truffle fries will absolutely blow your mind and that's probably our top recommendation on the menu. The red chile tofu sandwich will blow your mind alongside those fries! The pizza is also out of this world. Try the layered vegetable and quinoa salad for something really different and unique! The only real downside here is that they tend to close up early, so you'll find last call around 11pm. Boo! Still, we love it here, and if you're there Thursday thru Saturday, that won't be a problem because they are open until 2. Find this absolute gem at 311 S Main St, Ann Arbor, MI 48104 and give them a call at phone number (734) 913-2730.
Aut Bar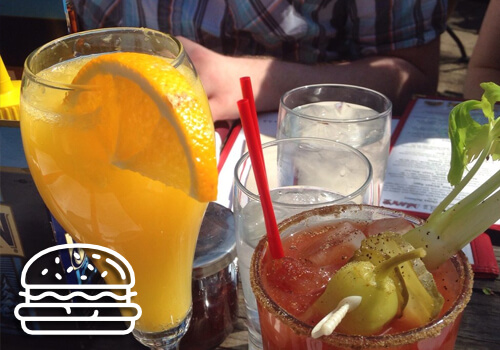 Aut Bar is a well known gay bar here in the Scio Township and Ann Arbor area, but make no mistake, everyone is welcome whether you're a part of the LGBT spectrum or not! This place is well known for its amazing breakfast and brunch and those are probably the times that we'd most recommend that you stop in. The Bourbon Street eggs will absolutely blow your mind and you won't be able to get enough of the chilaquiles. The huevos chorizo is superb as well. The overall southwest theme really makes the brunch menu just too delectable to resist. The French press coffee is nothing short of heavenly. And how about those mimosas? Oh, we just love it. All our local Ann Arbor Party Buses customers do too. The outdoor patio is one of the most beloved spots to hang out around here and we think that you'll definitely enjoy that in the breezy spring and summer months, and even in the still warm autumn portion of the year. The service is just amazing here and the prices are unbelievably low. No wonder everyone around here is in love with this place! Find it at 315 Braun Ct, Ann Arbor, MI 48104 and give them a call at phone number (734) 994-3677.