Stivers Restaurant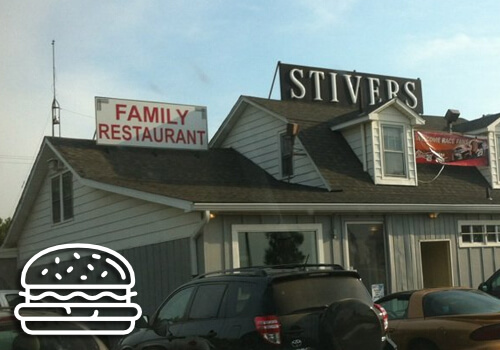 Stivers Restaurant is one of the most beloved restaurants and bars in the Sharon Township vicinity and Ann Arbor Party Buses customers definitely know that. They separate it into the restaurant side and the bar side and we can vouch for the fact that both are very comfortable and inviting. They've got great karaoke nights here and some of the cheapest drinks around, and yet they are always good and strong and never ever watered down. The food is fantastic and so are the desserts. If we're not mistaken, the prime rib and perch are served on the weekends only (maybe just Fridays for the perch?) and those really make the weekends a prime time to come out and enjoy the food. So delish! Any day of the week, you'll enjoy the delicious jumbo burgers with a hearty side of potato skins. That's one of our absolute favorite choices on the menu! Lunch and dinner are the best times to be here, or really any time if you're just there to enjoy the full bar! No outdoor seating and no wi-fi, but plenty of televisions so you can always keep one eye on the game. Located at 11 S Fletcher Rd, Chelsea, MI 48118 and you can call them up at phone number (734) 475-3610.
Common Grill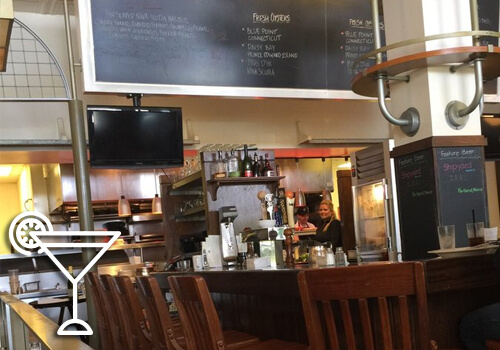 Common Grill serves up a delightfully uncommon dining experience right here in the Sharon Township area for your Ann Arbor Party Buses trips. This is primarily a seafood restaurant and it's very upscale and beautiful. Of course you'll pay a bit of a premium for this kind of place, but it's well worth it if our personal experiences there have been any indication, and we've heard plenty of praise from our Ann Arbor Party Buses customers who have frequented it too. The tin ceilings are beautiful and it's just so spacious and inviting for larger groups here. You'll never feel cramped at all, especially since the restaurant and bar side have been joined together in recent renovations to become one fabulous open area. The lobster spring rolls are a top choice here and you will also fall in love with the fluffy risotto with seafood and crab cakes. If you're in the mood for something more traditional, you can't go wrong with the walleye or perch. This is a loud and lively place to celebrate a special occasion or just a wonderful evening. The hours are not too late here, just till 11 on Fri-Sat, but that's not too bad. 112 S Main St, Chelsea, MI 48118, phone number (734) 475-0470.
Chelsea Alehouse Brewery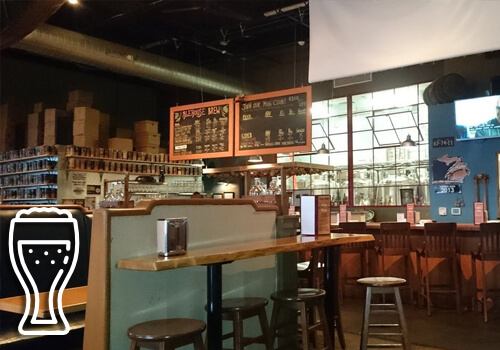 A very cool brewery and pub in the Sharon Township area is Chelsea Alehouse Brewery. This is really a must-visit for our Ann Arbor Party Buses travelers who are headed out in this area. Not only is the location too convenient for your Chelsea vicinity jaunts, but it's just so cozy and inviting. A great small town pub feel and the kind of service that goes along with it. It's very relaxed and laid back and they've just got such a good selection of beer here. Not huge, but well chosen. The pretzels and appetizers go so well with said beers and you can also opt for wine, but note that this is not a full bar, primarily just a brewski joint! And we like it that way. Their happy hour is the time to be there, with great low prices that will help you to feed and water your whole Ann Arbor Party Buses crew on the cheap. They offer free wi-fi here so you can keep up with the scores and whatever else is going on that day, but no TVs, so this is not a sports lover's paradise. Still, plenty of room for groups and even a nice outdoor seating area. You will be able to find this little Sharon Township gem at 420 N Main St, Chelsea, MI 48118 and you can call them at phone number (734) 433-5500.