Vinology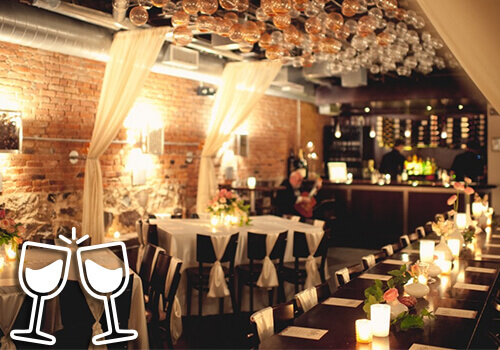 Vinology is one of the greatest places that you could ever choose to dine when you are out and about in the Ann Arbor area with Ann Arbor Party Buses. This is a French wine bar that is on par with the best of the best, and we expect that you'll be nothing less than completely impressed! We're huge lovers of their delicious spring rolls with peanut and cabbage salad plus tantalizing dressing. Those are always a smart starter. The sautéed calamari is another stellar dish that is so much better than similar offerings elsewhere. They've got wine flights that are plenty of fun when you're with a party bus group and wanting to sample a few! They've got Thai chicken dishes here that put local Thai restaurants to shame. Really such a huge array of enticing items from all areas of the globe. The Bubble Room is very highly recommended if your group is of the right size. It's true that it's pricey here but it is well worth it. You get every bit of what you paid for. The best nights to come in are Thursday, Friday, and Saturday. Did we mention the beautiful outdoor seating? Enough said. You can visit this one in Downtown Ann Arbor at 110 S Main St, Ann Arbor, MI 48104 and you can call them up at phone number (734) 222-9841 .
Ashley's Pub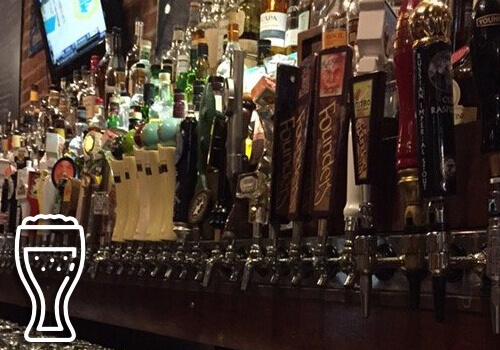 You've probably already heard really good things about Ashley's Pub, either this Ann Arbor location or the one in Westland, but if you haven't had a chance to check it out yourself yet, why not do so when you are out this way with Ann Arbor Party Buses and your group? Many have referred to this as a hipster dive bar, and we think that describes it quite perfectly. It's very classy yet cozy and the beer selection is nothing short of mind blowing. There are just hundreds of beers from all over the world and you'll certainly want to take their world beer tour! They've also got a similar selection of famous whiskies, and likewise, a world whisky tour to go along with them. Let's not overlook the food here either! They feature Belgian steamed mussels, delicious flatbread pizzas, yummy deep fried pickles and appetizer baskets, mouth watering hamburgers and fries, a huge array of sandwiches and salads, and even some really impressive steaks and seafood! Of course, the service is also just as great as you would expect it to be. We're beyond in love with this place. You can find this one in Downtown Ann Arbor at 338 S State St, Ann Arbor, MI 48104 and you can reach them at phone number (734) 996-9191.
Old Town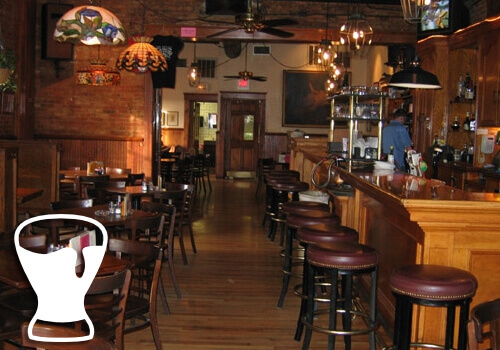 One of the favorite bars in the Ann Arbor area for our Ann Arbor Party Buses customers is Old Town. Many of our customers consider this their go-to place in this area and we don't blame them! They've got so much to offer here that it's no wonder all the locals love this place as much as they do. The first thing you'll want to do is sit right down and order yourself a Black and Tan. The prices for all the drinks are just great and they've even got happy hour pricing to boot! While the menu is a bit small, it's all well chosen, and everything is delicious. There's something here for everybody, including vegetarians! Thursday, Friday, and Saturday are the most happening nights to stop in, when the regulars are filling the place with happy conversation and laughter, and you'll just feel so welcome. Watching the game here is wonderful. Unfortunately there's no outdoor seating and no dancing either, but those are the only possible two downsides. The rest is all up, up, up from here! Oh, and did we mention that they have fabulous live music that really adds ambiance while you eat? Love it! You can visit this one in Downtown Ann Arbor at 122 W Liberty St, Ann Arbor, MI 48104 and get in touch with them at phone number (734) 662-9291.