Stiver's Family Restaurant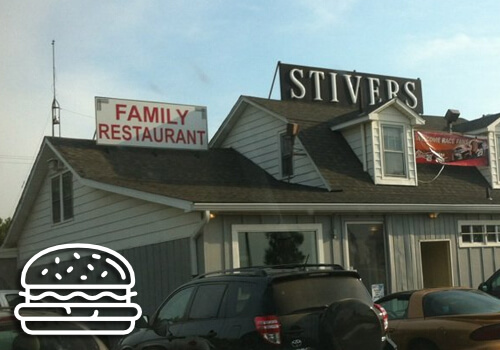 One of the best places to go for amazingly delicious food that also happens to be very affordable is Stivers Restaurant! Everyone who's ever been to the Freedom Township area knows that they can rely on this place any day and any time, and we think that you'd do very well to check it out when you are on the road with us in this area. They have a huge array of appetizers, entrées, and desserts that will just please your tastebuds to no end. Both restaurant and bar sides are cozy and comfortable, really inviting you in to stay awhile. They're well known for their prime rib on the weekends and on Fridays you'll certainly enjoy their famous perch. The half pound burgers are a fine choice any day of the week and you'll definitely enjoy their yummy potato skins alongside that! Mmm boy! So good. There are televisions for the sports lovers and they accept credit cards for those who never carry any green. This is one of Ann Arbor Party Buses's most popular spots in the local area and we think that you will really enjoy it here! Don't miss it. Stiver's Family Restaurant is easy to find at11 S Fletcher Rd, Chelsea, MI 48118 and you can reach them anytime by simply dialing (734) 475-3610.
Common Grill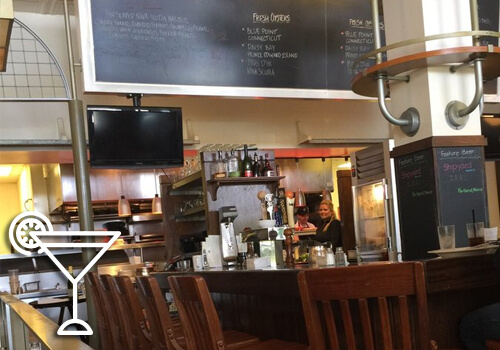 We've said it before and we'll say it again: There's nothing "common" about this place! Common Grill is a beloved hangout for our Freedom Township area Ann Arbor Party Buses travelers and we know why! It's all about the seafood specialties here, and the fact that they have recently remodeled and made this into more of an open space that's very conducive to larger party bus groups only makes it even more of a must-visit! It's a little pricier here than elsewhere in the area, but we feel that it's well worth it as the food is a cut above the rest. They are well known for their lobster spring rolls as well as their seafood risotto and crab cakes. We'd also recommend the perch and walleye to any fish lovers out there. The shrimp and lobster fettuccine is an ideal choice for seafood fans too, and the soup of the day is always a smart addition or starter. The location is really superb, right in the middle of all the action, so there's a lot to do as soon as you finish your meal and step out the door. This one can be found at 112 South Main Street, Chelsea, MI 48118. If you need to call, just dial this number and you'll reach them: (734) 475-0470.
Mangiamo Italian Grill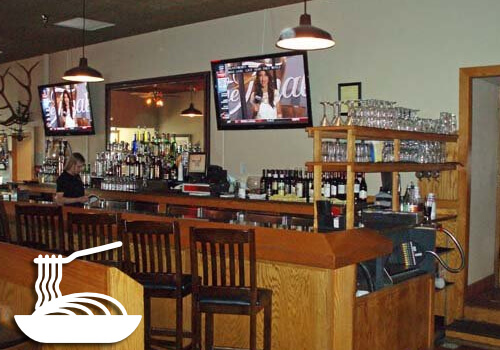 If a sports bar atmosphere is more of what you're after when you're out and about in the area, be sure to check out the incredible Mangiamo Italian Grill. They offer both bar and restaurant sides here so you can choose your ambiance, and we love both the upscale feel in the dining area and the more laid back feel in the bar space. The pizza is something that they are known for here and we would not hesitate to recommend that to you. They also have amazing appetizers that will just blow all others out of the water. It's very romantic here and particularly ideal for your special occasions and anniversaries with the one that you love. Catering is available here too and that's something you may want to take advantage of for your larger events! There are TVs in the bar area for sports or just for keeping an eye on the headlines. There's so much space here, it's really perfect for your limo bus groups. The location is 107 West Michigan Avenue, Saline, MI 48176. If you need to make reservations, you can do so at (734) 429-0060.