Frank's Place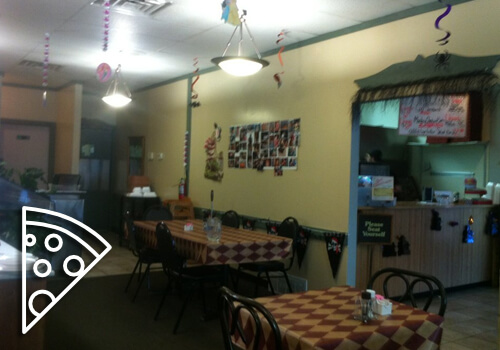 Frank's Place is one of the most classic pizzerias that you could ever choose to visit when you're in the Manchester area with Ann Arbor Party Buses. It's got a super clean and cozy atmosphere with plenty of room for your larger party bus groups, and such a large array of different pizzas to choose from that you could never run out of options. The vegetarians and meat-eaters alike will be very pleased with all the toppings here. We love that they have some more exciting toppings such as basil to add some classic Italian flavor to your delicious pizza pies. The dough is homemade, of course, and the flavor is absolutely fantastic. We highly recommend the both the Sicilian style deep dish pizzas as well as the less calorific but just as flavorful thin crusts! Let's not forget to mention the delish cheesy bread as well. They also have outdoor seating here that is really pleasant in the breezy spring and summer months. There's a ton of space for groups both indoors and out and it's wheelchair accessible too. You'll be able to find the one and only Frank's at 104 E Main St, Manchester, MI 48158 and you can call them up at phone number (734) 428-8003.
The Hungry Wolf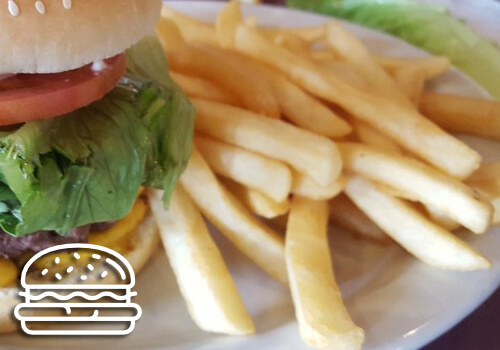 The Hungry Wolf is an awesome choice for you if you're traveling and partying in the Manchester area with Ann Arbor Party Buses in the coming weeks. Not only is this a great traditional American restaurant, but they also offer up a full bar so that you can enjoy all your favorite cocktails along with your meal. Their beer selection is really good and they have lots of great appetizers and desserts here, including on the former side the potato skins and on the latter side the pies! Mmm! In terms of your lunch or your dinner entree, one of our top choices is the fish and chips. We just can't get enough of that flavorful deep fried fish alongside the perfectly cooked french fries. The fish is super thick and delectable with incredible breading. The fries are crispy on the outside, nice and soft and yummy on the inside. Just the way you love it! We've got to mention the fact that they offer all-you-can-eat cod on Thursday nights, making that the prime night to stop in! The service is absolutely top notch and the vibe is cool and cozy. You can find The Hungry Wolf at 20400 E Austin Rd, Manchester, MI 48158 and you can call them up at phone number (734) 428-9380.
Stivers Restaurant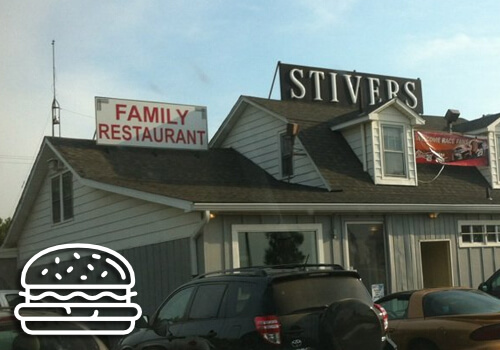 Out here in the Manchester area, Stivers Restaurant has a major reputation for great food and good times, and that fact is not lost on smart Ann Arbor Party Buses customers. The weekends are the prime time to come in because that's when they offer prime rib! Pun totally intended. We cannot get enough of that. Their all-you-can-eat perch on Fridays is also just incredible. Any night of the week, you can enjoy one of the thickest and juiciest hamburgers in town. We recommend skipping the fries, not that they're not fantastic, but the potato skins are just such an incredible upgrade alongside that burger. Of course, the sweet potato fries are so great that you just might want to order both instead of just one or the other! The beer battered shrimp is also a wonderful choice for the seafood lovers. We love the dive bar atmosphere here and the fact that there is a full bar at your disposal. They have plenty of room for groups and they do accept credit cards.Open pretty late here too, til midnight most nights and 2 on Fridays and Saturdays. Find Stivers Restaurant at 11 S Fletcher Rd, Chelsea, MI 48118 and give them a call at phone number (734) 475-3610.