Sidetrack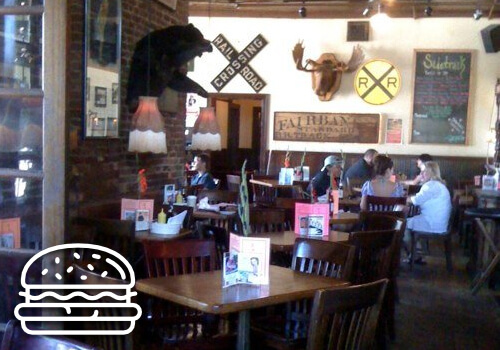 If your travels are gong to bring you out to the Depot Town and Superior Township area of Michigan, definitely make it a point to visit Sidetrack, a cool burger pub that is so conveniently located on East Cross Street in Ypsi. This is a great place to nosh on such goodies as pulled pork sandwiches or quesadillas, hand cut sweet potatoes, and specialty hamburgers. Our favorite burger on the menu would probably be the famous mac attack, which features macaroni and cheese, bacon, and barbecue sauce. Talk about flavor! When it comes time for dessert, you cannot go wrong with one of their thick old fashioned shakes. We're in love with the strawberry one ourselves! They're really huge shakes so make sure that you save room, or if you're there with that special someone, ask for two straws and split it! They also have a really tasty strawberry shortcake dessert that pairs so ideally with that. There are televisions here for the sports lovers, free wi-fi for everybody, an even outdoor seating in case you want to enjoy the beautiful weather while we have it. Happy hour is a blast and the best nights are Thursday, Friday, and Saturday. Find this one at 56 East Cross, Ypsilanti, MI 48198, or call them at (734) 483-1035.
The Wurst Bar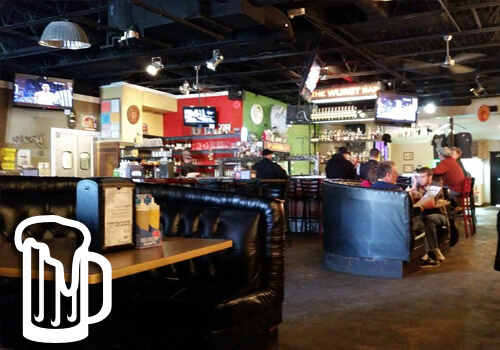 Could it be true that The Wurst Bar is actually the best bar? We think so! Here in the Superior Township part of Ann Arbor Party Buses' service area, this place gets a whole lot of love from our customers. The name comes from their specialty of bratwurst, and if that's a weakness of yours, you'll fall in love with this place from moment one. This burger bar and gastropub is just too cool! And the prices are oh-so-affordable! You'll certainly want to order up a nice sized helping of their cinnamon marshmallow fluff generously dolloped over the sweet potater tots ! That's a taste that you will not soon forget, and you just might find yourself heading back there asap for more! The overall vibe here is just so pleasant and charming, very old school pub, very impressive and inviting. On Sundays they serve huge Long Island iced teas for only five bucks, which makes that a must-visit day as far as we are concerned! Dinner and late night are the best times to be here. TV and free wi-fi too, and a nice outdoor seating area as well. This is one of the absolute best around! Located at 705 West Cross, Ypsilanti, MI 48197 and reachable at (734) 485-6720.
Ashley's Pub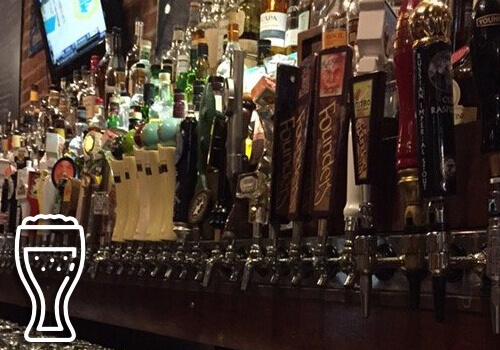 One of our absolute favorite places to visit in the Superior Township area is Ashley's Pub, and we should also note that they have another establishment by the same name but with a slightly different vibe in the Westland area! Both are great places to enjoy an absolutely stunning array of beers, more than 200 of them in bottles and with quite a few on tap too, from all over the world. You can join the world beer tour and work your way through the list over time, earning rewards as you go. You can also do their world whisky tour which is especially wonderful in the cold winter months when it really warms the soul as well as those old rickety bones! The vibe here is Irish pub meets hipster dive bar, and we think that's just too ideal in this area that blends trendy and traditional. The service is amazing and they'll be happy to point you to something on their huge menu if you have a hard time making up your mind. Hint: We recommend the steamed Belgian mussels! Those are a splurge, price-wise, but they are amazing and well worth it.. Located at 338 South State, Ann Arbor, MI 48104 or if you need any other info or to order food to go, call (734) 996-9191.