Common Grill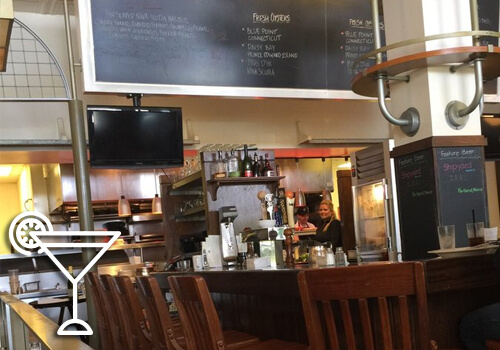 If you are a seafood lover traveling in the Sylvan Township area then make sure that you check out Common Grill over in nearby Chelsea. It's actually a delightfully uncommon dining experience here, just full of amazing seafood items for you to indulge in, plus excellent service for your larger Ann Arbor Party Buses groups. It's also really ideal for party bus groups because of the fact that they have recently renovated the space, blending the separate bar and restaurant areas into one charming open space. It does make it a bit louder but that's actually a good thing when you're partying with a large group because the noise that you make will just blend in with all the rest and you won't be the standout party getting stares from everyone else! It is pricey here but it's well worth it. The seafood risotto with crab cakes is one of our top choices on the menu and another sure-to-be-a-hit is the lobster spring rolls. They also have perch and walleye for the fish and chips lovers out there. You certainly can't go wrong with anything that you may choose on this delectable menu. Find Common Grill at 112 South Main, Chelsea, MI 48118 or reach them by phone at (734) 475-0470.
Stivers Restaurant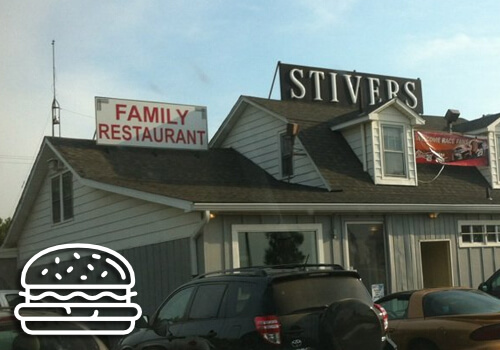 On the flipside from the previous pricey place, if you're looking for a very inexpensive and affordable joint in the Sylvan Township part of Ann Arbor Party Buses' service area, look no further than Stivers Restaurant. This place offers up a nice dining area and a fun bar side, and you'll love it whether you're there to dine, to drink, or to do both! They have some of the best food in town and some of the tastiest desserts to wash it all down with. Speaking of washing it down, how about those cheap drinks? Good and strong, never watered down. On the weekends you'll be able to enjoy a fish fry and their sensational prime rib, and we just can't think of anything more indulgent or delicious than that. The all-you-can-eat perch is just fantastic. If you're there during the rest of the week, you can't go wrong with one of their juicy burgers along with some of their famous potato skins. They're open seven days per week, so you'll always have a chance to stop in for a good meal. Visit Stiver's at 11 South Fletcher Road, Chelsea, MI 48118 or call and order carry out at (734) 475-3610.
Inverness Inn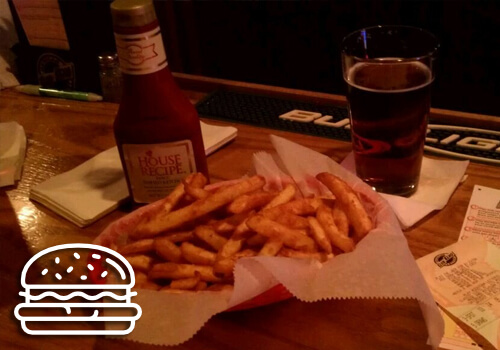 Inverness Inn is a nice little off-the-beaten-path type of place that is a charming place to visit during your travels with us out in and around Sylvan Township. When we say off the beaten path, we really mean it. They even have well water here. So stick to the beer and you'll be good. The pizzas are fantastic and they've got lots of greasy deep fried favorites that will really stick to your ribs. Really good steaks too! The live music is always good and when that's not happening there's karaoke. Great place to get drunk and show off those vocal chops that magically appear after a few too many drinks! There are televisions here so you will be able to watch the game or keep an eye on the headlines. Despite the old fashioned feel here, they actually do offer free wi-fi. More than enough room for groups, and not just a beer joint, but indeed a full bar. The service tends to be really good here and they always get your food and drinks out to you really quickly. You will be able to find the goodness that is Inverness Inn at 13996 North Territorial Road, Gregory, MI 48137 and you reach them by phone for more information at (734) 475-1515.